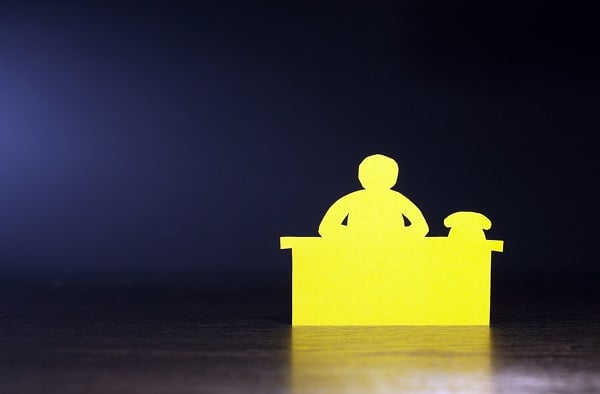 Almost a year into the business world's forced experiment with remote work, employers are beginning to get a better grasp of what the future workplace will look like, a new report finds.
Related: Adapting employee benefits for a remote world
The Gallagher report on employee communications reveals that nearly all companies (95%) say the pandemic of 2020 has caused them to make changes in the way they communicate with employees. The company surveyed companies representing more than 30 companies around the world, revealing some of the issues and strategies that employers are seeing in the new normal of doing business.
Best practices in communicating with workers
Not surprisingly, the surveys confirmed that companies have come out of 2020 valuing their employees more than ever. A number of findings show that ensuring employee well-being and listening to employee concerns is now a top priority for many companies.
In the aftermath of COVID-19 pandemic, the study said, businesses reported an increased focus on mental health and employee well-being (70%), increased focus on diversity and inclusion (55%), finding new ways of working (52%), and increased leadership visibility (47%). Greater investment in digital channels and more flexible working patterns tied as a priority, at 46%.
The report said that a new buzzword for 2021 might be "employee experience," or EX—a twist on the "consumer experience" (CX) terminology that many businesses have focused on in the past.
"As a concept, EX has been around for a while," the report said. "No matter what business you're in, delivering great CX is hugely important—after all, the more positive an experience a person has with you, the more likely they are to come back. The same can be said when you look inside your organization and focus on EX; because when it comes to employee engagement, there's certainly a lot to be taken from the way expertly delivered CX commands brand loyalty.
The study found that two-thirds of companies surveyed said that EX is discussed at the C-suite level, but only half of employers have a formalized strategy around the concept.
Is the remote-work honeymoon over?
The Gallagher report also focused on the continued problem of a digital divide: employee engagement and communication can be hampered by shortcomings in technology and the new and different demands of working remotely. Furthermore, it's possible many employers are not even fully aware of digital communication issues: the study found that less than half (40%) of employers assess their workers' overall satisfaction with communications, behavior change, and business outcomes.
"Through conversations with internal communicators, it became clear that their workload increased in 2020 and many have taken on the work of more than one person," said Ben Reynolds, Global Managing Director of Employee Communication Practice at Gallagher. "When we launched the survey at the start of the pandemic, 1 in 3 respondents said their HR/internal communication was lacking, 2 in 5 felt under pressure to deliver, and 1 in 5 felt considerably overworked. The data makes it clear that employers can do a better job assessing and adjusting their employee experience strategies. When done right, this can reduce operating expenses and, at the same time, improve their employees' wellbeing."
The report also predicted a continued growth of personalized communication apps, including channels such as Teams, Yammer, and Zoom.
"However you may feel about it, remote working is here to stay," said Reynolds. "Before the pandemic, employers were able to rely on a robust holistic rewards strategy to win the war for talent. Now, they need new strategies to maintain productivity and connectiveness. The data shows employers are closely monitoring new strategies and adapting enhanced digital capabilities, because the return on investment is still clear: a more engaged and connected employee experience is better for the bottom line."
Read more: 


Read More: Employee experience: A new focus for business communication | BenefitsPRO