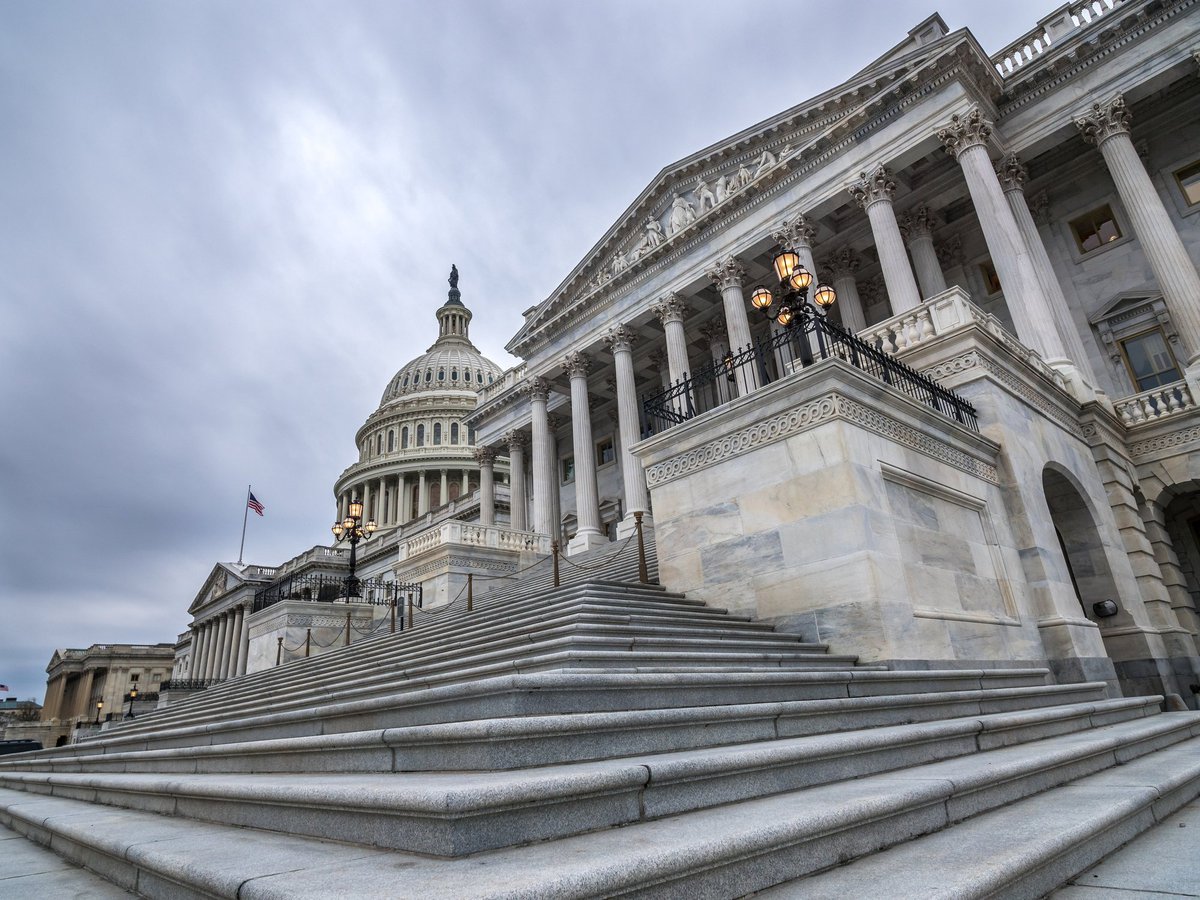 Senators Kirsten Gillibrand (D-NY) and Cynthia Lummis (R-WY) introduced the bill earlier this week.
---
Key points
The bill would hand over regulation of crypto to the CFTC and, in some cases, the SEC.
Stablecoins would be required to be backed by fiat currencies, per the legislation.
---
A new bill garnering bipartisan support is the latest attempt by Congress to regulate the famously decentralized cryptocurrency markets. The so-called Responsible Financial Innovation Act also moves to add additional ties between certain cryptocurrencies and fiat currencies. What's in the bill and how might it affect you?
Among the provisions of the Responsible Financial Innovation Act, two new forms of regulation are likely to have the biggest impact should the bill pass.
First, regulatory control over crypto assets would be shifted to the Commodity Futures Trading Commission. The Commission regulates commodities such as corn and oil, but also financial instruments such as futures, forwards, and swaps. This would make for a large change in the regulation of crypto assets, which have traditionally been monitored by the Securities and Exchange Commission.
Second, stablecoins would see a loss of decentralization, as the bill would require a backing by fiat currency. This provision, prompted by the dramatic fall of Terra, would help prevent future failures, say some proponents. The bill would also require guaranteed exchange of stablecoins for fiat currency.
The Responsible Financial Innovation Act would expand the domain of the Commodity Futures Trading Commission, or CFTC, to include crypto assets. In order to do this, the bill would characterize crypto assets as commodities. But are crypto markets forever free from the SEC? The answer, as with most things, is that it depends.
In order to determine whether a cryptocurrency should be regulated by the SEC or the CFTC, the bill will apply something known as the Howey Test. The test itself dates back to 1946, when the Supreme Court adopted the measure to determine which transactions qualify as securities. If a cryptocurrency is deemed a security, the SEC holds jurisdiction. If not, the CFTC is responsible for regulation.
Our top crypto play isn't a token – Here's why
We've found one company that's positioned itself perfectly as a long-term picks-and-shovels solution for the broader crypto market — Bitcoin, Dogecoin, and all the others. In fact, you've probably used this company's technology in the past few days, even if you've never had an account or even heard of the company before. That's how prevalent it's become.
Sign up today for Stock Advisor and get access to our exclusive report where you can get the full scoop on this company and its upside as a long-term investment. Learn more and get started today with a special new member discount.
The Howey Test is applied on a case by case basis — so where do popular cryptos fall? Currently, most cryptocurrencies, including Bitcoin and Ethereum, are not considered to be securities and would therefore be regulated by the CFTC under the bill. What this means in practice is still unclear, but heavier regulatory burdens are likely.
The Responsible Financial Innovation Act also seeks to protect consumers from flash crashes in stablecoin prices by tying them to fiat currencies. The regulation follows the rapid decline of Terra and Luna coins, which theoretically should have acted as a hedge against market volatility.
One way to prevent the rapid decline of stablecoins is to tie them to fiat currencies, so say the bill sponsors. Fiat currencies are traditional, government-backed currencies, such as the U.S. dollar or the Swiss franc. The bill would require 1:1 backing by a fiat currency, as well as greater disclosures relating to cash reserves backing up stablecoin values. Another component of the bill is guaranteed redemption for stablecoin users, meaning that a stablecoin user cannot be denied if attempting to cash out their stablecoin for the underlying fiat currency.
Read More: Best Cryptocurrency Apps and Exchanges for June 2022
Reactions to the Responsible Financial Innovation Act vary wildly among those in the cryptocurrency space. Some reports indicate that lobbyists are in favor of the bill, given the case by case classification of cryptocurrencies as commodities or securities. However, the tying of stablecoins to fiat currencies may be viewed unfavorably by others as an attempt to centralize part of a notoriously decentralized marketplace.
The bill is a relatively large piece of legislation, and as such it is unclear whether it will remain intact or be broken into pieces for ease of passage. Either way, the bill is not expected to come into effect this year, leaving plenty of time for supporters and opponents to make their voices heard by their representatives.
Earn a $50 bitcoin bonus
Our updated list of the best cryptocurrency apps for 2022 is packed with best-in-class picks. The cryptocurrency apps that landed on our shortlist include perks such as $0 commissions, and one pick that is offering a $50 bitcoin bonus. Check out the list here and get started on your crypto journey, today.


Read More: New Bill Could Change How Crypto Markets Are Regulated