'My experience in life is that there are costs whenever there is duplication and there is a learning curve,' says finance professor George Tannous.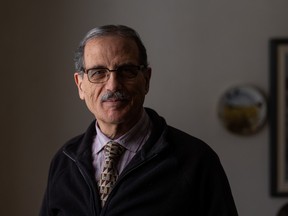 Article content
Many business organizations in Saskatchewan say they hope their members won't get tied up in more red tape as the provincial government looks to establish a new tax collection agency.
Article content
While they have noted there are few details about the proposed Saskatchewan Revenue Agency, some don't want to see more bureaucracy.
Article content
"We don't know what this is, so I'm unsure of how to comment on it, but we just need to make sure that we're not adding regulatory burden on businesses," Prabha Ramaswamy, the CEO of the Saskatchewan Chamber of Commerce, said in an interview this week.
Likewise, Greater Saskatoon Chamber of Commerce CEO Jason Aebig said more details are needed to figure out how businesses will be affected should they be required to file twice.
He also wants more details on the costs and benefits of setting up the agency.
"No one wants to see more bureaucracy or complexity added to an already challenging process for many businesses," Aebig said in a text message.
Article content
Earlier this week, Finance Minister Donna Harpauer announced new legislation that would let the provincial government create the revenue agency, a move the NDP has derided as an expensive "pet project."
The government has said the agency would administer taxes and related programs, particularly the collection of provincial corporate income taxes. The system is currently run by the federal government.
Harpauer has said the province will take a few years to figure out what the system will exactly look like.
However, she's been unable to say how much the new agency will cost or how many people the government plans on hiring. The NDP believes it'll cost $15 million to $20 million annually.
While Harpauer has maintained the agency would likely be revenue neutral, one financial expert wonders whether businesses may have to pick up some of the tab.
Article content
George Tannous, a finance professor at the University of Saskatchewan Edwards School of Business, said the province's "revenue neutral" claim could imply businesses may at one point be charged for the cost of collecting the taxes.
"It may not be implemented immediately because of the political fallout from it, but I'm sure in the long-run, there would be some additional costs," he said in an interview on Friday.
Additionally, setting up the new service alone will come at a cost, Tannous added, though he was unable to speculate what the dollar figure would be.
"Bureaucrats need to be paid, right?" He said. "My experience in life is that there are costs whenever there is duplication and there is a learning curve."
Article content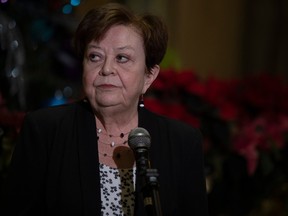 Harpauer explained that even though the government would have to hire more staff, it would be able to retain late fees, penalties and interest, essentially balancing out those additional costs.
She also said the province would no longer have to pay the federal government to do calculations for the province's tax incentive programs.
Kathleen Cook, the provincial affairs director for the Canadian Federation of Independent Business, said the organization currently has more questions than answers.
Cook said if businesses have to file their income taxes twice, she believes they'll potentially be strapped with "a lot of additional red tape and administration."
Article content
Premier Scott Moe has said corporations will have to file two forms: one for the province and one for the federal government.
"I know the government is saying this is going to be revenue neutral, but I'm not sure how they've arrived at that conclusion, if they have to set up an entire new provincial administration," Cook said.
Tannous said the new agency is more of a political decision than a financial one.
The province has said the agency is part of its autonomy agenda, protecting the province from "federal intrusion."
"I'm very surprised that the government, a conservative government, would want a bigger government because usually they campaign on the basis of smaller government," he said.
Cook said she plans on surveying her members about the agency. Ramaswamy said she will also engage with members.
The Regina chamber said in an emailed statement it will share details with members as they become available, adding it looks forward to consultation with the government.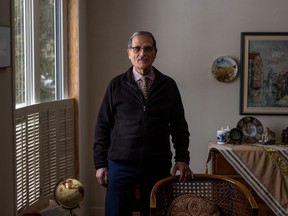 The news seems to be flying at us faster all the time. From COVID-19 updates to politics and crime and everything in between, it can be hard to keep up. With that in mind, the Regina Leader-Post has created an Afternoon Headlines newsletter that can be delivered daily to your inbox to help make sure you are up to date with the most vital news of the day. Click here to subscribe.
…



Read More: Sask. businesses caution against red tape as province ponders tax agency